This result may not be against Landsbanki Luxembourg
But it is against the same illegal scam that they operated like Danske Bank ripping off the elderly.
ERVA FOUNDER EUAN ARMSTRONG WINS IN COURT!
Euan Armstrong, President and Founder of the Equity Release Victims' Association, has finally succeeded in having his 2004 mortgage loan rendered illegal by a Spanish Court.
When in 2010 Danske Bank foreclosed on the loan and attempted to rob Euan of his Alhaurin home, he could not imagine what a long road lied ahead; immediately upon being served Court papers, Euan's lawyers instituted criminal proceedings at the Fuengirola Court denouncing the scam he had been a victim of.
When 5 years later the Courts dismissed all criminal proceedings -as a result of a controversial decision by Spanish judiciary governing bodies to not pursue bank contracts criminally- and Danske Bank attempted to foreclose again, lawyers acting for Euan made an almost unheard -and very risky- legal decision: they filed a criminal case against a judge in Coin for admitting a loan foreclosure claim with blatantly insufficient documents.
The Granada High Court in charge of reviewing the case against the judge dismissed the allegations in 2018 -they were described as merely civil- but not before noting, in a short paragraph, that Euan's allegation of a flawed civil procedure had merits in it. So whilst no charges were brought against the judge, a new Coin judge dealing with the case -who had replaced the previous one for unknow reasons- dismissed all foreclosure procedures on the basis of a technicality.
In 2019, with the threat of loan foreclosure all but eliminated, lawyers for Euan filed the definitive civil claim against Danske Bank International S.A. and The One Life Company S.A. for devising, promoting and selling a misleading and illegal complex financial product, requesting that both the mortgage loan contract and the insurance policies were ruled null and void by the Courts, which is exactly what the ruling has granted.
Lawbird Legal Services S.L.P. (Antonio Flores in the initial defensive actions and Juan Martinez Soler in the latter -and hopefully definitive- Coin Court of First Instance ruling) have acted for Euan Armstrong.
March 11th 2020
People, mostly pensioners, who previously took out equity release loans with Landsbanki Luxembourg, have for a decade been demanding that Luxembourg authorities look into alleged irregularities, first with the bank's administration of the loans, then how the liquidator dealt with their loans after Landsbanki failed. The Duchy's regulator, CSSF, has staunchly refused to consider this case. Yet, following criminal investigations in Iceland into the Icelandic banks, where around thirty people have been found guilty and imprisoned over the years, no investigation has been opened in Luxembourg into the Duchy operations of the Icelandic banks so far. Criminal investigation in France against the Landsbanki chairman at the time and some employees ended in January this year: all were acquitted. Recently, investors in a failed Luxembourg investment fund claimed the CSSF's only interest is defending the Duchy's status as a financial centre.
Out of many worrying aspects of the rule of law in Luxembourg that the Landsbanki Luxembourg case has exposed, the most outrageous one is still the intervention in 2012 of the State Prosecutor of Luxembourg, Robert Biever. At the time, a group of the bank's clients, who had taken out equity release loans with Landsbanki Luxembourg, were taking action against the bank's liquidator Yvette Hamilius. Then, out of the blue, Biever, who neither at the time nor later, had investigated the case, issued a press release. Siding with Hamilius, Biever stated that a small group of the Landsbanki clients, trying to avoid paying back their loans, were resisting to settle with the bank.
Criminal proceedings in Iceland against managers and shareholders of the Icelandic banks, where around 30 people have been found guilty, show that many of the dirty deals were carried out in Luxembourg. Since prosecutors in Iceland have obtained documents in Luxembourg in these cases, all of this is well known to Luxembourg authorities. Yet, neither the regulator, Commission de Surveillance du Secteur Financier, CSSF, nor other authorities have apparently seen any ground for investigations, with one exception. A case related to Kaupthing has been investigated but, so far, nothing has come out of that investigation (here more on that case, an interesting saga in itself).
However, it now seems that not only the Landsbanki Luxembourg clients have their doubts about on whose side the CSSF really is. Investors in a Luxembourg-registered fund claim they were defrauded but that the CSSF has been wholly unwilling to investigate their claims. Their conclusion: the CSSF's only mission is to promote Luxembourg as a financial centre, which undermines "its responsibility to protect investors."
That would certainly chime with the experience of the Landsbanki clients. Further, the fact that Luxembourg is a very small country, which greatly relies on its financial sector, might also explain why the Landsbanki Luxembourg clients have found it so difficult even to find lawyers in Luxembourg, willing to take on their case.
A slow realisation – information did not add up
It took a while before borrowers of equity release loans from Landsbanki Luxembourg started to suspect something was amiss. The messages from the bank in the first months after the liquidators took over, in October 2008, were that there was nothing to worry about. However, it quickly materialised that there was indeed a lot to worry about: the investments, which had been made as part of the loans, seemed to have been wiped out; what was left was the loan, which had to be paid off.
In addition, there were conflicting information as to the status of the loans, the amounts that had been paid out and the status on the borrowers' bank accounts. The borrowers, mostly elderly pensioners in France and Spain, many of them foreigners, took out loans with Landsbanki Luxembourg, with their properties in these two countries as collaterals. To begin with, they were to begin with dealing with this situation alone, trying to figure out on their own what was going on. It took the borrowers some years until they had found each other and had founded an action group, Landsbanki Victims Action Group.
Landsbanki clients in Spain are part of an action group in Spain against equity release loans, The Equity Release Victims Association, Erva. The Landsbanki clients have taken the Landsbanki estate to court in Spain in order to annul the administrator's recovery actions there. Lately, the clients have been winning but given that cases can be appealed it might take a while to bring these cases to a closure. The administrator's attempt to repatriate Spanish court cases against the bank to Luxembourg have, so far, apparently not been successful.
Criminal case in France, civil cases in France and Spain
Finding a lawyer, both for the group and the single individuals who took action on their own, proved very difficult: it has taken a lot of time and effort and been an ongoing problem.
By January 2012, a French judge, Renaud van Ruymbeke, had opened an investigation into the loans in France. The French prosecutor lost the case in the Criminal Court of First Instance in Paris in August 2017; on 31 January 2020, the Paris Appeal Court upheld the earlier ruling, acquitting Landsbanki Luxembourg S.A., in liquidation and some of its managers and employees at the time. The case regarded the operations before the bank's collapse, the administrator was not prosecuted. The Public Prosecutor as well as the borrowers, in a parallel civil case, have now challenged the Paris Appeal Court decision with a submission to the Cour de cassation.
While this case is still ongoing, the administrator's recovery actions in France were understood to be on hold. According to Icelog sources, that has not entirely been the case.
Landsbanki Luxembourg: opacity before its demise in October 2008
The main issues with the bank's marketing and administration of the loans has earlier been dealt with in detail on Icelog but here is a short overview:
As Hamilius mentioned in an interview in May 2012 with the Luxembourg newspaper Paperjam, the loans were sold through agents in Spain and France. After all, the whole operation of the equity release loans depended on agents; Landsbanki Luxembourg was operating in Luxembourg, not in France and Spain.
The use of agents has an interesting parallel in how foreign currency loans, FX loans, have been sold in Europe (see Icelog on FX loans and agents). In the case of FX loans, the Austrian Central Bank deemed that one reason for the unhealthy spread of these risky loans was exactly because they were sold through agents. Agents had great incentives to sell the loans and that the loans were as high as possible but no incentive to warn the clients against the risk. Interestingly, the sale of financial products through agents has been found illegal in some European cases regarding FX loans.*
Other questions relate to how the equity release loans were marketed, i.e. the information given, that the bank classified the borrowers as professional investors, which greatly diminished the bank's responsibility in informing the clients and also what sort of investments they would choose for the investment part of the loan. Life insurance was a frequent part of the package, another familiar feature in FX loans.
Again, given rulings by the European Court of Justice on FX loans, it seems incomprehensible that the same conditions should not apply to equity release loans as FX loans. After all, there are exactly the same issues at stake, i.e. how the loans were sold, how borrowers were informed and classified (as professional investors though they clearly were not).
How appropriate the investments were for these types of loans and clients is an other pertinent question in this saga. After the collapse of Landsbanki Luxembourg, the borrowers discovered to their great surprise that in some cases the investments were in Landsbanki bonds, even in its shares, as well as in shares and bonds of the two other Icelandic banks, Glitnir and Kaupthing.
That the bank would invest its own loans in the bank's bonds is simply outrageous. Already in analysis of the Icelandic banks made by foreign banks as early as 2005 and 2006, the high interconnection of the Icelandic banks, was seen as a risk. Thus, if the CSSF had at all had its eyes on these investments, made by a bank operating in Luxembourg, the regulator should have intervened.
It was also equally wholly unfitting to buy bonds in the other Icelandic banks: their credit default swap, CDS, spread made their bonds far from suitable for low-risk investments. – Interestingly, the administrator confirmed in the Paperjaminterview 2012 that the loans were indeed invested in short-term bonds of Landsbanki and the two other banks: thus, there is no doubt that this was the case. – Only this fact per se, should have made the liquidator take a closer look at the time.
The value of the properties used as collaterals also raises questions. The sense is that the bank wanted to lend as much as possible to each and every borrower, thus putting a maximum value of the properties put up as collateral.
One of many intriguing facts regarding the Landsbanki Luxembourg equity release loans exposed in the French criminal case was when French borrowers told of getting loan documents in English and English borrowers of getting documents in French. As pointed out earlier on Icelog this seems to indicate a concerted effort by the bank to diminish clarity (at least in some cases, clients were promised they would get the documents in their language of choice, i.e. English borrowers getting documents in English, but the documents never materialised).
Again, this raises serious questions for the CSSF: did the bank adhere to MiFID rules at the time? And did the liquidator really see nothing worth reporting to the CSSF?
Landsbanki Luxembourg: opacity after its demise in October 2008
After Landsbanki Luxembourg failed in October 2008, Yvette Hamilius and Franz Prost were appointed liquidators for Landsbanki. Following Prost's resignation in May 2009, Hamilius has been alone in charge. As the Court had originally appointed two liquidators the Court could have been expected to appoint another one after Prost resigned. That however was not the case. Not in Luxembourg. There have been some rumours as to why Prost resigned but nothing has been confirmed.
Be that as it may, the relationship between Hamilius and the borrowers has been a total misery for the borrowers. One of the things that early on led to frustration and later distrust were conflicting and/or unexplained figures in statements. Clarification, both on figures on accounts, and more importantly regarding the investments, was not forthcoming according to borrowers Icelog has heard from.
Hamilius' opinion of the borrowers could be seen from the Paperjam interview in 2012 and from the remarkable statement from State Prosecutor Biever: the liquidator's unflinching view was that the borrowers were simply trying to make use of the fact the bank had failed in order to save themselves from repaying the loans.
The interview and the statement from Biever came as a response to when a group of borrowers tried to take legal action against the Landsbanki Luxembourg and its liquidator. In the interview, Hamilius was asked if she was solely trying to serve the interest of Luxembourg as a financial centre, something she staunchly denied.
The action against Landsbanki Luxembourg has so far been unsuccessful, partly because Luxembourg lawyers are noticeably unwilling to take action against a bank, even a failed bank. In that sense, anyone trying to take action against a Luxembourg financial firm finds himself in a double whammy: the CSSF has proved to be wholly unsympathetic to any such claims and finding a lawyer may prove next to impossible.
Why was the investment part of the Landsbanki Luxembourg equity release loans killed off?
The key characteristic of equity release loans is that this product consists of a loan and investment, two inseparable parts. However, that proved not to be the case in the Landsbanki Luxembourg loans. Suddenly, after the demise of the bank, the borrowers found themselves to be debtors only, with the investment wiped out. This did fundamentally alter the situation for the borrowers.
The liquidator seems allegedly to have taken the stance that to a great extent, there was nothing to do about the investments in these cases where the bank had invested in Icelandic bank shares and bonds. That is an intriguing point: as pointed out earlier, the bank should never have been allowed to make these investments on behalf of these clients.
In Britain, as in many European countries, the law in general stipulates that if a lender fails, loans are not to be payable right away. As far as I can see, this countsfor equity release loans as well: both parts of the loan should be kept going, the loan as well as the investment. Frequently, a liquidator sells off the package at a discount, for another company to administer, in order to be able to close the books of the failed bank.
This has not been the case in Landsbanki Luxembourg equity release loans, the investments were wiped out – and yet, Luxembourg authorities have paid no attention at all to the borrowers' claims of unfair treatment by the liquidator.
As mentioned above, Hamilius' version of the sorry saga is that the borrowers are simply unwilling to repay the loan.
The dirty deals of the Icelandic banks in Luxembourg
The recurrent theme in so many of the criminal cases in Iceland after the banking collapse 2008 against bankers and others related to the banks is the role of the banks' subsidiaries in Luxembourg. The dirtiest parts of the deals were done through the Luxembourg subsidiaries (particularly noticeable in the Kaupthing cases). Since Hamilius has assisted investigations into Landsbanki in Iceland, she will be perfectly well aware of the Icelandic cases related to Landsbanki.
The administrators of the Icelandic banks in Iceland were crucial in providing material for the criminal proceedings in Iceland. Yet, as far as can be seen, the administrator has allegedly not deemed it necessary to take a critical look at the Landsbanki operations in Luxembourg. Which is why no questions regarding the equity release loans have been raised by the administrator with Luxembourg authorities.
The incredibly long winding-up saga at Landsbanki Luxembourg
One interesting angle of the winding-up of Landsbanki Luxembourg saga is the time it is taking. The administrators (winding-up boards) of the three large Icelandic banks, several magnitudes larger than Landsbanki Luxembourg, more or less finished their job in 2015, after which creditors took over the administration of the assets, mostly to sell them off for the creditors to recover their funds. The winding-up proceedings of LBI ehf., the estate of Landsbanki Iceland, came to an end in December 2015, when a composition agreement between LBI ehf. and its creditor became effective.
For some years now, the LBI ehf has been the only creditor of Landsbanki Luxembourg, i.e. all funds recovered by the liquidator go to LBI ehf. Formally, LBI ehf has no authority over the Landsbanki Luxembourg estate. Yet, it is more than an awkward situation since LBI ehf is kept in the waiting position, while the liquidator continues her actions against the equity release borrowers, whose funds are the only funds yet to be recovered.
That said, Luxembourg is not unused to long winding-up sagas. The fall of the Luxembourg-registered Bank of Credit and Commerce International, BCCI, in 1991, was one of the most spectacular bankruptcies in the financial sector at the time, stretching over many countries and exposing massive money laundering and financial fraud. Famously, the winding-up took well over two decades, depending on countries. Interestingly, Yvette Hamilius was one of several administrators, in charge of the process from 2003 to 2011; the winding-up was brought to an end in 2013.
The CSSF on a mission to protect its financial sector, not investors
Recently, another case has come up in Luxembourg that throws doubt on whose interest the CSSF mostly cares for: the financial sector it should be regulating or investors and deposit holders. A pertinent question, as pointed out in an article in the Financial Times recently (23 Feb., 2020), since Luxembourg is the largest fund centre in Europe, with €4.7tn of assets under management and gaining by the day as UK fund managers shift business from Brexiting Britain to the Duchy.
The recent case seems to rotate around three investment funds – Columna Commodities, Aventor and Blackstar Commodities – domiciled in Luxembourg, sub funds of Equity Power Fund. As early as 2016, the CSSF had expressed concern about the quality of the investments: astoundingly, 4/5 of the investments were concentrated in companies related to a single group. Lo and behold, this all came crashing down in 2017.
The investors smelled rat and contacted David Mapley at Intel Suisse, a financial investigator who specialises in asset recovery. Mapley has a success to show: in 2010 he won millions of dollars from Goldman Sachs on behalf of hedge funds, which felt cheated by the bank.
In order to gain insight into the Luxembourg operations, Mapley was appointed a director of LFP I, one of the investment funds in the Equity Power Fund galaxy. (Further on this story, see Intel Suisse press release August 2018 and coverage byExpert Investor in January and October 2019.)
According to the FT, the directors of LFP I claim the CSSF has not lived up to its obligation under EU law. They have now submitted a complaint against the CSSF to European Securities and Markets Authority, Esma, which sets standards and supervises financial regulators in the EU.
In a letter to Esma, Mapley states that the CSSF's "marketing mission to promote Luxembourg as a financial centre" has undermined its focus on protecting investors. Mapley also alleges the CSSF has attempted to quash the directors' investigations into mismanagement and fraud by the funds' previous managers and service providers in order to undermine the funds' efforts "and prevent any reputational risk". – That is, the reputational risk of Luxembourg as a financial centre.
As FT points out, investors in a Luxembourg-listed fund that invested in Bernard Madoff's $50bn Ponzi scheme have also accused the CSSF of leniency, i.e. sheltering the fraudster and not the investors.
Luxembourg, the stain on the EU that EU is unwilling to rub off
Worryingly, the CSSF's lenient attitude might be more prominent now than ever as Luxembourg competes with other small European jurisdictions of equally doubtful reputation such as Cyprus and Malta (where corrupt politicians set about to murder a journalist, Daphne Caruana Galizia, investigating financial fraud; brilliant Tortoise podcast on the murder inquiry) in attracting funds leaving the Brexiting UK. Esma has been given tougher intervention powers, though sadly watered down from the original intension, in order to hinder a race to the bottom. It is very worrying that the EU does not seem to be keeping an eye on this development.
As long as this is the case, corrupt money enters Europe easily, with the damaging effect on competition, businesses, politics – and ultimately on democracy.
Landsbanki and Jyske Bank are refused to have their cases heard in Luxembourg and Denmark
Landsbanki in liquidation (perpetual it seems) and Jyske Bank are trying everything within their reach to have their cases extracted from Spanish Court and dealt with unfamiliar and likely bank-friendly jurisdictions, such as Luxembourg and Denmark.
However, Spanish Courts will have none of that and have confirmed, on appeal too, that at least 9 cases brought by lawyers
on behalf of equity release victims- -Lawbird Legal Services represented by Juan Martínez Soler in this case- against Landsbanki will be entirely ventilated in Spain and, equally, in no less than 3 cases brought against Jyske Bank will also be heard before Spanish judges.
The main argument Spanish banks are invoking is an exclusive jurisdiction clause tied up to the place of location of the property, known in latin as " La Lex loci rei sitæ "
There is nothing new in this action by the administrator in Luxembourg. Ed
JANUARY 2019
This year sees the next stage in our fight against Landsbanki Lu and their administrator. Dates for the hearing should be announced later in February.
Since losing our last case in Paris in 2017 we have as a group spent an enormous amount of time preparing for the appeal which coupled with our new team of lawyers expect to come away with a satisfactory result. As events unfold we will keep you all informed on this web site.
Whilst writing this we wanted to make quite clear that as a group of victims we are not responsible for any articles and comments posted on social media with regards to opinions on any members European Governments, nor on groups such as the Gilet Jeaune's.
As they say, watch this space…..
fEBRUARY 15TH 2017, Another milestone this time in Fuengirola, southern spain when a judge has ruled against landsbanki and nullified a mortgage. after 9 years of fighting for justice. the tide is certainly turning.
____________________________________________________________
Just to remind us all of what we are dealing with, and bearing in mind the recent events with the poor victim in Spain suffering from Alzheimer's here is a posting from January 2014 showing how Mme Hamilius acts with those under the most severe personal problems and whom she thinks she can manipulate to her own ends when they are at their lowest point.
Shame on her. 
28 January 2014 at 17:59 ·
…"THIS SOUNDS LIKE BLACKMAIL TO ME IN ANY LANGUAGE!"
The victims of the Landsbanki Luxembourg Equity Release scam have only ever had one intention ever since the news broke of the bank's insolvency from the Autumn of 2008 and that is to settle this issue and be allowed to get on with the rest of our lives in peace and quiet.
We have never intended to be in conflict with anyone over this, just for fairness, honesty and justice and for the authorities to recognise and accept the crimes that have been perpetrated against us and robbed us of our principal asset, our homes and our lives, both of which have been seized.
However ever since the appointment of Mme Yvette Hamilius as the Luxembourg Administrator, all reason, rational and ethical behaviour has been shown to be non- existent time and time again.
Despite the obvious evidence of money laundering/asset stripping and other financial irregularities that have been evidenced many times, the Administrator has failed to report any of this and ensure that an investigation was undertaken, so breaching her professional duty as specified in the EU rulings of 2004.
And now the latest bombshell to hit us concerns the state of one of our victims who is terminally ill and is desperate to settle his affairs and therefore wants to settle his account and to sell his home.
He has received an acknowledgement to his request from the Administrator to settle, with the following conditions:
——————————–
Quote: Y.Hamilius:
"We have received notice that you have a legal case against us in Spain and that you are part of a criminal complaint here in Luxembourg brought by Mr Maingain and Mr Bodig on behalf of a group of Spanish clients.
Before we can release the charge on your property, we must have confirmation that these legal proceedings have been cancelled.
You must instruct your lawyer in Spain who brought the complaint that you wish to withdraw this case; he must then send us a copy of the withdrawal request placed in Court.
For the criminal complaint here in Luxembourg, please provide written confirmation that you did not request Mr Maingain or his associates to file a criminal complaint in your name and that you have requested to have your name removed from the rest of plaintiffs".
Yvette Hamilius
—————————————–
This sounds like BLACKMAIL to me in any language!
A normal acceptable condition would be with wording to reflect "A full and final settlement" certainly not the above which sounds very much like the intimidation we received when we were given the Ultimatum to pay up fast or lose our homes, in 2012.
Some of us were even offered a FALSE loan, by a Landsbanki employee working in their interests to make us sign the ultimatum and give up our criminal cases!
This ultimatum which was made in guise of a 'settlement offer' was only made as Hamilius had LOST in Supreme Court in Paris and above all was aimed at forcing us to give up our rights as E. U. citizens to our Criminal proceedings against the bank, the managers, intermediaries and the administrator for the post bankruptcy crimes!
Of course the administrator was very keen to have us give up our Criminal proceedings and to sign one of her notorious 'Confidentiality clauses', as per the Luxembourg employees who were also abused by the administator when she breached European Law and LOST in the European Court of Justice.
How much more intimidation, harassment and blackmail should we take as European citizens?
Michael Equity
---
Fantastic news from Portugal on the ERVA Spanish site today:http://erva.es/2016/12/07/breaking-news-bilbao-court-nullifies-12-slm-mortgage-loans-worth-6-million-euros/#more-1918
BREAKING NEWS: BILBAO COURT NULLIFIES 12 SLM MORTGAGE LOANS WORTH 6 MILLION EUROS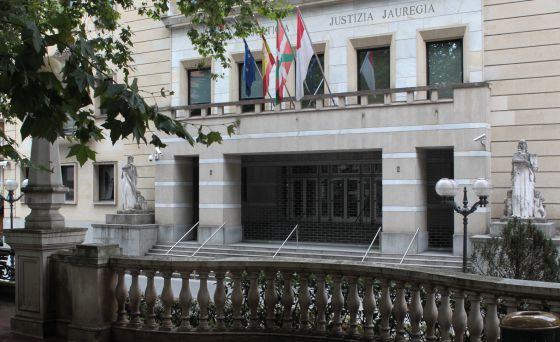 Court 11 in Bilbao has invalidated 12 Equity Release IHT mitigation mortgage loans sold to the public bySL MORTGAGE FUNDING Nº1 LIMITED.
The Court orders the diverse Land Registries to remove the charges with immediate effect and nullifies, alongside, any and all contracts signed by borrowers with the Cheshire-based lender.
In addition, the Court has resolved that borrowers will not have to return any advance payments made by the lender and will be entitled to the return of any disbursements made as a result of these contracts.
The Court found that SL MORTGAGE FUNDING Nº1 LIMITED operated an illegal lending and investment service and likens it to a "civil fraud", as it did without clearance from the Spanish banking and financial authorities and concludes that the lender deserves the maximum possible penalty, as per article 1306 of the Civil Code.
More to follo
From the ERVA.es website, posted 10/05/14
The Mercantile Courts in Malaga have made a request for lawyers -acting for claimants over the misselling of CreditSelect loans as a means to avoid IHT- to provide a Spanish address for notification purposes.
It is the case that NM Rothschild & Sons, commonly known as Rothschild according to Wikipedia, has a website that boasts offices all over the world, including Madrid and Barcelona.
Should the Court accept any of the above addresses service of process will be duly carried out and Rothschild will have 20 days to respond to the allegations that their company, in their capacity as lenders, a specifically envisaged, designed, marketed and sold a product, the Credit Select Loan Series 4, to defraud the Spanish Taxman.
We must remember that Rothschild has vehemently denied ever providing any type of financial/investment advice. Quite so, the claim has nothing to do with this but with the fact that, in their own words, with the "Rothschild mortgage inheritance taxes would be reduced from a whopping 81,6% to nil": no more and yet no less.
Rothschild need to be aware that advertising a service or a product is a serious matter because, as you would expect, the public reacts to such offer and acts on it. More so when people rely on Rothschild core principles.
This is exactly what happened with the Credit Select Series 4 Loan: Rothschild, or all companies, offered it as a legal means to avoid crippling Spanish IHT and people bought, because they trusted them.
Now we know different, but so do they…
_____________________________
PROTECTION DES EMPLOYÉS FACE a la DISSIMULATION DE CRIME ?
QUESTIONS URGENTES À LUXEMBOURG:
1.) Est ce que  LES EMPLOYÉS de LANDSBANKI/HAMILIUS ont été bien informé sur leur devoir professionnelle vis à vis la loi EUROPÉENNE qui prime sur toute LAXITÉ, NÉGLIGENCE  ou MAUVAISE INTERPRETATION de la loi telle faite par Yvette Hamilius quand les employées ont été renvoyé abusivement et contre la loi européenne par l'administration après la faillite de la banque Luxembourgeoise en 2008?
2. ) Est ce que les employés savent que toute clause de confidentialité et nul devant le devoir professionnelle absolu de signifié toute possibilité de fraude, fausse comptabilité, transaction suspect surtout dans les dernières semaines avant une faillite dans le période suspect et que de ne pas respecter la loi de 2004 est un CRIME?
3.) Est ce que les employés et comptables dans les bureaux Hamilius/Landsbanki ont signifié aux autorités Luxembourgeois ou aux juges qui ont mis la banque en administration,  de toutes les évidences qu'ils ont devant leurs yeux de faux en comptabilité et des investissement frénétiques fait par la banque insolvable dans les dernières semaines, sans autorisation par le client dans la période suspect qui confirme les allégations et accusations qu'ils ont reçues dans ces bureaux Landsbanki/Hamilius Luxembourg depuis plus de 5 ans?
3.) Est ce que les employés connaissent leur devoir suivant les réglementations Européennes de sonner l'alarme quand il y a des signes de possibilité de blanchiment d'argent, corruption, collusion en fausse comptabilité, malgré ce qu'il puisse dire leur 'patron' ?
4.) Est ce que les employés comprennent la gravité pénale que la collusion dans une tentative de blanchiment de crime ou blanchiment d'argent représente, et l'importance de leur dénonciation si ils ont lu les mails et lettres ou entendu les appels téléphoniques des victimes qui ont démontrer le faux en comptabilité et les transactions abusives suspects de Landsbanki?
5.) POURQUOI est que les allégations de Yvette Hamilius, qui dit qu'il n'y a pas de FRAUDE ni ESCROQUERIE dans le dossier Landsbanki, sont accepté SANS avoir fait une INVESTIGATION?
Est ce que YVETTE HAMILIUS, avocate Luxembourgeoise AFFIRME , SANS investigation :
1.) qu'il n'y a pas de FRAUDE dans le dossier LANDSBANKI contrairement aux procédures pénales et l'avis des juges Européennes en Islande, France Londres et Espagne?
2.) Que la majorité des victimes en Espagne ont accepté et conclu son ULTIMATUM faite après la mise en Examen dans la procédure CRIMINELLE à Paris comme elle affirme dans le documentaire RTL?
3.) qu'il n'y a pas de problème dans le dossier Landsbanki?
4.) qu'il n'y a pas de la fausse comptabilité qui a frauduleusement transformé des Créditeurs en Débiteurs?
5.) Qu'il n'y a pas eu des Transactions frauduleuses, abusives et sans autorisation ni justificative dans les dernières semaines avant que la banque ferme ses portes et dans le période SUSPECT?
6.) Que la BCL banque Central de Luxembourg avait le droit d'accordé un prêt a une société insolvable et artificiellement retardé la déclaration officielle de faillite et qu'il n'y a pas de problème dans le dossier Landsbanki?
7.) Que son offre ou ultimatum était juste pour tous malgré le fait qu'elle avait refusé toute discussion ou offre de remboursement pendant 3 ans et que son ultimatum nous privé de nos droits à la justice Pénale dont nous avons droit?
8.) Qu'elle fait son travaille religieusement, suivant les normes et régulations et obligations professionnelles d'avocate suivant le MiFiD et la loi de 2004 sur la prévention de corruption?
9.) Qu'il y a pas de problèmes ni de conflit d'intérêts dans le dossier Landsbanki ni l'administration dans ses mains?
10. Que les Managers, comptables et Directeurs de la banque n'ont commis aucun faute et qu'il n'y a pas de évidence de fraude dans le dossier Landsbanki Luxembourg en administration?
11.) Que Karin Guillaume, Robert Biever, Jean-Jacques Rommes, Luc Frieden, Jean Guill et Ernest NiIles ont vu les dossiers des clients de la banque qui disent qu'ils étaient des créditeurs à la fermeture de la banque et qu'ils ont été frauduleusement classifié comme débiteurs les privant de leurs droits et protection?
12.) Que ses personnes, Guillaume, Biever, Nilles,
Jean- Jacques Rommes, Jean Guill ont été religieusement informé de toutes les allégations de fraude, de transactions abusives avant la faillite et qu'ils ont pu voir les dossiers des clients avant qu'ils avance leurs opinions en public en nom du Luxembourg?
13.) Qu'une investigations sur tous les allégations, fondé sur les informations fourni par Yvette Hamilius n'était pas nécessaire au bon fonctionnement de la loi et de la Justice européenne.
14.) Est ce que Yvette Hamilius peut dire qu'elle est droit dans ses bottes quand elle dit qu'il n'y a pas de fraude ni de problème dans le dossier sous son administration et que tous les centaines de clients ont tord quand ils disent être victimes de divers crimes financiers?
15.) Est ce que Yvette Hamilius peut dire qu'elle fait honneur à la justice Luxembourgeoise?
16.) Est ce que Yvette Hamilius peut dire que son ami Karin Guillaume, Juge Commissaire, à bien fait son travaille de supervision?
17.) Est ce que Yvette Hamilius peut dire que Robert Biever, le Procureur General à été bien informé suivant les lois E.U. de toutes les allégations et de tous les documents de fausse comptabilité avec les manipulations et faux comptabilité de SCR et les transactions frauduleuses dans les derniers semaines sans autorisation, l'argent qui a disparu des comptes et toutes les évidences qui montrent la réel possibilités de blanchiment d'argent signifiés par les clients et leurs avocats depuis des années?
________________________
PRESS RELEASE
01/01/14
The Group of victims of Landsbanki Luxembourg  Bank learned this week with great satisfaction of the indictment of three former executives of the Luxembourgian bank by the French Justice. This measure follows the previous indictment of the bank by the same judge with the decision to:
Impose a 50 million euro bond on the bank,
Grant a protective seizure of the receivables that were subject to an attempt of money laundering
This was followed this week with the news of the indictment of senior executives of the Landsbanki Bank in Iceland and the decision of admissibility of the criminal complaint filed in Spain as well as the multitude of reports concerning the irregularities discovered concerning directors and managers of banks in the Landsbanki banking network.
In the light of the recent judicial developments, the group of victims of Landsbanki Luxembourg  is hopeful that the Luxembourg appeal court overturns the order made by the instructing judge  not to open the case  and decides  to shine the light on the more than dubious and criminal actions in the context of the activities of  Landsbanki Bank.
As for Me. Hamilius, the liquidator, it is very astonishing that she still persists in claiming  that she has not seen any fraud in the file, whilst for several years, several dozen victims have informed her of  these violations and offences. The group of victims expected more diligence and cooperation from her. The group of victims note that she preferred to launch into proceedings with her legal counsel and continue actions to seize or sell the product of these violations, rather than questioning the strategy followed in the liquidation.
Some light is being shed on the shady zones surrounding this case and the facts which are surfacing further confirm  the delinquent or criminal conduct of the bank managers, the intermediaries and their accomplices.  Me. Hamilius must surely see these signs and work in line with justice.
The group of victims would like to point out that this case is at a European level  and reveals predatory practices  which put at risk the product of a life's work and savings of hundreds of people. The group strongly urges the judges,  the investigators and the auxiliaries of the justice system to put their art and their expertise to the best interests of justice.
Paris, Malaga and Alicante         1st February 2014
CONTACT:
Lawyers:
Maitre Bernard Maingain  (France) +32 2 663 30 90
Maitre Benjamin Bodig (Luxembourg) +35 2 278082-47
Maitre Maxence Laugier (France) +33 320 45 00 95
Antonio Flores (Spain) +34 952 861 890
Victims group representatives:
Thomas Muller (France & Germany) govollux1@gmail.com +33 (0)494 763 233
Mike McInnis (Spain) mike@safarikenya.eu
Tom Paige (UK) govollux1@gmail.com +44 (0)1297 489461
# press release ends.
__________________________
JANUARY 2013
WE WOULD STRESS THAT The DUTY to report all possibility of MONEY LAUNDERING OVERRIDES ANY CONFIDENTIALITY CLAUSE, to all those concerned.
The Money laundering Regulation effective from the 1st of March 2004 has put all professionals under a duty to report to the authorities wherever there are any grounds for suspecting money laundering is behind allegations and signs of suspicious transactions.
THE FAILURE of PROFESSIONAL DUTY TO REPORT and INVESTIGATE ALL POSSIBILITY OF MONEY LAUNDERING and any LINKED ASSET FORFEITURE, according to the E.U. rules signed and agreed to by each member state, is a crime punishable by imprisonment.
MONEY LAUNDERING IS the conversion or transfer of property, or asset forfeiture, knowing that such property is derived from serious crime, for the purpose of concealing or disguising the illicit origin of the property or of assisting any person who is involved in committing such an offence or offences to evade the legal consequences of his action.
There is a CENTRAL AUTHORITY FOR REPORTING all suspicious transaction, false accounting or allegation of financial crime known to all professionals, in particular lawyers, judges, notaries and also all professionals in the Banking and Finance sector as well as their supervising authorities.
The first duty and obligation, by law, of anyone in the legal profession or the banking and Finance profession is to report any suspicious transactions or allegations thereof, especially in particularly suspicious transactions in events such as bankruptcies, takeovers or mergers.
All bank loans given to failed companies before bankruptcy must be regarded as suspicious as it is illegal to lend to an insolvent company and artificially delay the official bankruptcy declarations.
In such cases, this should arouse immediate suspicions and trigger investigation of the possible abusive support of share values and illegal deferment of insolvency, which can lead to money laundering through the bankruptcy proceedings using the repayment of the loan as a legitimizing tool in the money laundering process.
The Public Prosecutor for the Luxembourg Court, i.e. ROBERT BIEVER, must be informed of any fact that could be an indication of money laundering.
This is the duty of all professionals in the businesses covered by the E.U. legislation all E.U. members have signed.
The representatives, managers, employees and of course all lawyers, notaries and others in the legal and Financial sectors must report, by means of a declaration, as soon as possible and spontaneously, any suspicion of money laundering to the State Prosecutor with all information necessary and all allegations of suspicious acts or inaction that leads to possibilities of money laundering.
The obligation to report overrules professional secrecy rules as the E.U. ruling overrides internal rulings and is required by law.
BUSINESSES COVERED BY THE LEGISLATION
The obligation to inform the authorities of any suspicions of possible money laundering transactions now extends to the following sectors:
ALL CREDIT INSTITUTIONS
ALL FINANCIAL ADVISERS
BROKERS AND AGENTS
FUND MANAGERS
PROFESSIONALS ACTING FOR THEIR OWN ACCOUNT
DISTRIBUTORS OF SHARES IN UNDERTAKINGS FOR COLLECTIVE
PROFESSIONAL CUSTODIANS OF SECURITIES AND OTHER FINANCIAL INSTRUMENTS
MARKET MAKERS
BUREAU DE CHANGE
DEBT COLLECTORS
LIFE INSURANCE COMPANIES and INSURANCE BROKERS
PUBLIC NOTARIES
CASINOS and GAMBLING HOUSES
COMPANY AUDITORS
COMPANIES PROVIDING DOMICILIATION for OTHER COMPANIES
CHARTERED ACCOUNTANTS
CONSERVATION OF RECORDS AND DOCUMENTS
Commercial documents and accounting records must be conserved for 10 years.
Documents must be conserved by financial sector professionals for at least 5 years after the relationship with a customer has been terminated, without prejudice to longer periods of conservation imposed under other laws and when Criminal investigations are taking place in other E.U. countries concerning the documents and accounting records.
ALL PERSONS in the professional capacities listed above, have a duty and a legal obligation of reporting ALL SUSPICIOUS EVIDENCE SHOWING A POSSIBILITY OF MONEY LAUNDERING
LIABILITY OF BANK STAFF IN THE EVENT OF NOTIFICATION
Banking secrecy no longer applies when authorization is given to reveal information or is required under the law.
Hence, anyone who reveals information in the context of any possibility of money laundering incurs no penal or civil liability.
REACTION OF THE BANK AT THE TIME OF OR SUBSEQUENT TO A SUSPICIOUS OPERATION (EXECUTION/NON-EXECUTION)
Financial sector professionals are required to refrain from executing a transaction if they know, or suspect, that it is linked to money laundering prior to informing the Public Prosecutor, who may issue instructions not to execute the transactions and who should investigate any such transactions which may have been made and have been alleged to be suspect.
Where the transaction in question is suspected of being a part of a money laundering operation, but where it is impossible to refrain from performing it or where this is likely to prevent the beneficiaries of the suspected money laundering operation from being pursued, financial sector professionals must execute the operation immediately after notification. NOTIFICATION MUST BE MADE.
The Money laundering Regulation effective from the 1st of March 2004 has put all professionals under a duty to report to the authorities wherever there are any grounds for suspecting money laundering is behind allegations and signs of suspicious transactions.
WE WOULD STRESS THAT THIS DUTY OVERRIDES ANY DUTY OF CONFIDENTIALITY.
Moreover, the professional duty extends in respect of any person where suspicion arises in relation to a cover-up or concealment of elements pointing to possibility of money laundering.
In other words… it is illegal and a crime punishable by years of imprisonment, not to BLOW THE WHISTLE when required by law!
_____________________________
NOVEMBER 2013
LET'S BE CLEAR ABOUT THIS…TRANSPARENCY FOR LUXEMBOURG IS NOW POSSIBLE!
TRANSPARENCY & ACCOUNTABILITY are essential characteristics of a GOVERNMENT which can be TRUSTED and RESPECTED Internationally.
It is a MUST for TODAY.
We all hope the new government of Luxembourg will show that is has more courage and determination than the last one.
We hope it has the COURAGE to ensure Luxembourg becomes known for TRANSPARENCY and TRUTH, for OPENNESS and ACCOUNTABILITY and that there is ACCOUNTABILITY.
There should be PUNISHMENT for those in important positions of trust who fail in their jobs or abuse their position and cause harm to others.
CONFLICT of INTERESTS should be made a defect of the past.
NOW there is going to be a much-needed clean-up in a new government and judiciary, a sweeping out of cobwebs in shady corners where people were told not to look and a FRESH START FOR LUXEMBOURG where young and old, rich and poor, powerful and weak, all have equal importance and equal justice.
The lack of these essential characteristics needed in democratic government in the heart of Europe, was sadly missing in the old government as lie after lie followed suppressed scandals and we can clearly see that it was this suppression of TRUTH and lack of TRANSPARENCY that was the main reason the old government failed.
Carelessness and arrogance at the top allowed the scandals and abuse to spread, as supervision closed it's eyes and judiciary turned it's back on TRUTH and on a JUSTICE that walks hand in hand with ETHICS and MORAL codes.
This NEW TRANSPARENCY FOR LUXEMBOURG in a
NEW government will bring back TRUST and CONFIDENCE, HOPE AND DETERMINATION to change for a better future.
No more suppressed scandals and abuses of consumers and the lack of supervision in the Finance and banking sectors, which have brought down those who thought they controlled Luxembourg rather than worked for Luxembourg.
There IS a difference between CONTROLLING people and working for them and trying to improve their lives in a fair way.
The Politicians, judiciary and accountants who have been covering up various frauds and scandals and protecting the guilty must understand that a mélange of Double-Talk, lies and massaged numbers will only DESTROY THEM and Luxembourg in the end.
The new Government will have an OPPOSITION which is used to keeping opaque dealings quiet and crimes in shady corners out of sight and the Judiciary and press have had to remain in the shade and go along with the deceptions and the abuse within institutions, EVEN IF they would have preferred the light that TRUTH brings and EVEN IF they would have preferred the RESPECT that TRUTH brings and the CONFIDENCE that comes with it.
NOW all these people who have felt UNCOMFORTABLE about the abuses, scandals and lies, which they were told were
" NO PROBLEM", will be able to be TRANSPARENT, tell the TRUTH and make the people who abuse and who break laws ACCOUNTABLE for the harm they do to others.
This is just what new Luxembourg needs today.
This is what Europe needs.
Why can't Luxembourg be the one to set a good example to Europe and show how a tiny country can clean up it's reputation and change it's image with determination and courage?
Tiny Iceland has set an example of great courage by seeking to make the guilty accountable for the damage they have done and tiny Luxembourg can do the same today with a new government and a cleaner judiciary able to do it's job properly under PROPER SUPERVISION.
______________________________________________
LUXEMBOURG HAS BEEN POISONING EUROPE WITH TOXIC FINANCIAL PRODUCTS, NO REGULATION and ABUSIVE CONSUMER LAWS for too long!
There is HIGH HOPE for a CLEAN-UP with the new Government.
NO MORE NON-REGULATED TOXIC PRODUCTS FROM LUXEMBOURG!
Europeans say NO to Toxic Luxembourg products and financial Terrorism!
The people of Luxembourg say NO to the abuse that has been neglected.
There is a new government.  There is HOPE IN THE AIR!
Luxembourg has been let down by ARROGANCE, ABUSE OF POWER, CONFLICT OF INTERESTS and a terrible LACK OF SUPERVISION and REGULATION.
The Politicians and their friends in the judiciary were so full of their own importance they did not see nor care about the terrible reputation Luxembourg has been getting for so many years.
The young people of Luxembourg want change for the better and they want a Political and Financial clean-up.
This is urgently needed.
Luxembourg now has the opportunity to CHANGE the things that are seriously wrong and which have been NEGLECTED by those doing their jobs very badly.
How many jobs can one Justice Minister or any other minister do before one sees that it is impossible to wear so many hats and be fit for purpose?
How many cases of conflict of interests have been ignored as short-sighted people did not want to make waves and didn't see the storm brewing over Europe as anger grew towards Luxembourg with it's LAX regulations, it's Toxic products, it's abusive laws, it's judiciary which has turned a blind eye and pretended there was 'NO PROBLEM' whilst Luxembourg battled a storm no one was aware of as they were so concerned about getting more power for themselves in the E.U.?
The New Government has to look at FACTS not fiction.
The new government will have to sweep clean all those who have taken their power for granted, abused of their positions and done such terrible damage to the image of Luxembourg.  POWER CANNOT EXIST WITHOUT RESPECT.  How can anyone respect those who abuse others and think that their power allows them to do as they want, regardless of consequences to others?
Luxembourg's CSSF has let the Financial place and the banking sector down as they have ignored all WARNING SIGNS and all ABUSES which the main countries in Europe have been protesting about and opening Criminal proceedings against.
The arrogance has fuelled ANGER and yet those in important jobs did nothing about it as they thought they had enough power to IGNORE VICTIMS OF ABUSE.
This does not work any more.   To have power, one must have RESPECT and TRUST.
The CSSF has been approving TOXIC products, which would not be allowed in other countries, and TOXIC products, that have been banned in other countries, as SAFE FOR EU CONSUMERS.
Now we see 200  ABUSED BELGIAN consumers of EXCELL have been sold the same TOXIC product as LANDSBANKI  LEX LIFE and the other Equity release TOXIC products aimed at the elderly population of Europe who have worked all their lives to own a property.
Luxembourg has been POISONING EUROPE and the E.U. will have to do something to stop Luxembourg and to ensure that they modify their laws and stop the judiciary from turning a blind eye to obvious crime and false accounting.
Are the same Judicial supervisors used in these cases of abuse of the consumer?
Are the same accountants used?
Are the same lawyers used?
We observe that there is a circle of people who are failing Luxembourg in a very big way.
It is Luxembourg who is paying the price for the abuses of the CSSF and all those who have told the people of Luxembourg, 'THERE IS NO PROBLEM".
WHO was it who so mis-informed Robert Biever about the disastrous Landsbanki Luxembourg case which has seriously damaged Luxembourg whilst the people of Luxembourg were told it was just a simple Civil case of a few greedy, rich people who REFUSED TO PAY their debts?
Who told this lie and who told Robert Biever that the top French judge in Paris Renaud Van Ruymbeke had NOT given a fine to Yvette Hamilius as sole administrator of Landsbanki Luxmebourg for losing the appeal in Cassation?
Why was Robert Biever fed such rubbish so he made a fool of himself in the press?
This was damaging for Robert Biever Internationally and we would like to ask Mr. Biever to contact us if he wants to see any of the evidence that has obviously been withheld from him.  Also, if anyone knows Robert, tell him, just so he does get the information, that Yvette Hamilius has lost another Paris Cour d'Appel where she tried to seize homes whilst totally IGNORING the evidence of manipulations of accounts under her nose as well as the growing evidence of criminal negligence and a failure to investigate evidence of fraud and that she got a ANOTHER FINE as the Judge said the Criminal case takes precedence in that case over the Civil case.
How long will it be before Octavia Modert  as justice Minister makes a move and looks at the cases of the victims who signed an abusive contract when the bank was insolvent of a Financial product that the Bank of France clearly says, did not have a licence?
Why was Robert Biever made to give false information in the press?  Who was giving false information?
Was the same false information being given to Francois Biltgen the Justice Minister who didn't do anything about this shocking case and is now a judge in the E.U.?
Was it the juge commisaire Karin Guillaume or was it Yvette Hamilius or was it Francois Biltgen who had been given false information and had not studied this case, where fraud is evident in so many files and the false accounting is a disgrace to the accountants?
Is the same team of accountants being used in the Belgian abuse case?
It looks like it! They should all check out the abusive Landsbanki insolvency case and contact us and our lawyers!
Why were we being harassed and intimidated when they were telling lies?  We weren't telling lies but no one wanted to listen to us.
What was the then Justice Minister Francois Biltgen told about this suppressed Landsbanki insolvency scandal, which was covered- up for 5 years in Luxembourg despite all the criminal proceedings in other countries?
WHY was no Criminal investigation ordered?  Did they IGNORE the evidence or were they told there was "NO EVIDENCE OF FRAUD" Which is it?
Who is responsible for the damage this has done to Luxembourg?
Hundreds and thousands of intoxicated European citizens poisoned by Financial Terrorism and TOXIC products will not simply sit quietly in a corner and be abused by the arrogant treatment of people who are doing their VERY badly with no supervision and no control by a government who pays no attention to anyone but those how are powerful and rich?
There is a wake up call in Luxembourg.
The time for much needed CHANGE is here and it is a time to get rid of the arrogance of those who have been abusing people, with the certitude that the Government and judiciary would back them and allow them to continue with their abuse, unchallenged.
This is what has been bringing Luxembourg down for years now and nobody listened and nobody saw how serious the scandals they were ignoring were and nobody seemed to care about the damage they were doing to the people of Luxembourg AND to the people of Europe and the name of the E.U.
Most of the TOXIC products have been allowed to go through Luxembourg.
In other countries, when there are Toxic products discovered, the Judiciary PUNISHES the guilty and Fines them and imprisons them and gives compensation to the victims of the abuse.
In Luxembourg the victims are punished, robbed, treated with outrageous arrogance, as if they are the Criminals, whilst the judiciary makes them lose their cases one after the other and nothing is done about investigating the crimes so the fraudsters are protected by those who should be protecting the CITIZENS, CONSUMERS and VULNERABLE PENSIONERS!
How wrong is that?  We think it is VERY WRONG and that the E. U. should be on ALERT.
No one should respect people in power who abuse citizens and make laws to protect Financial Terrorism.
More should be done about the prevention and cure of FINANCIAL TERRORISM.
The new government is going to need the help and the support of the people who will first have to start looking carefully into the scandals like the Landsbanki Insolvency administration under Yvette Hamilius and Karin Guillaume which has put Luxembourg in the international spotlight in such a negative way.
The Belgians, the French, the Germans, the British, the Spanish, the Portuguese, the Dutch must all look into all these cases of abuse as they are all on the same mould.
The CSSF has done the same job of NOT regulating and NOT controlling the Toxic products and selling Financial products WITHOUT the proper license as in the case of Landsbanki, Lex Life and Excell.
The Spanish have ruled the Life Insurance packages sold in Spain as illegal.
WAKE UP CSSF….Mortgages backed by risk investments need special licenses!
The CSSF has ignored European regulations in the neighboring countries and thinks a license is a license is a licence for everything!  The CSSF needs to start doing a proper job.
If you have a licence to drive a car that does mean you can drive a 2 ton truck in Europe, nor a bus, nor a tractor!  The same applies to complex financial products backed by risk investments resepcting the laws of MiFiD.
One licence does not give one the right to do a multitude of high-risk investments and to pretend "THERE IS NO PROBLEM" when the cowpats hit the fan!
How can a scandal of banking and insurance abuse against European elderly pensioners be IGNORED by 2 women and 2 justice Ministers as it has been?  Who has been mis-informing whom?
There is something seriously wrong when one woman or 2 can demolish the reputation of a country in such a way and nobody even starts to investigate?
Did Francois Bildgen and Robert Biever not know what was going on in the Luxembourg's Insolvency administration team?
Did Octavie Modert not know from Laurence Modert who was working in Yvette Hamilius'office, what was going on?                                                                                    Surely Yvette Hamilius, Karine Guillaume and Laurence Modert speak to Octavie Modert ?
There seems to be a problem of SUPERVISION and conflict of interests, so what is the CSSF doing or are they confused by all the different hats  the same people are wearing?
To us pensioners this is also very confusing? Just imagine if a mule were a cat or if a charming mule on a church steeple were a cock in disguise?
It is VERY CONFUSING but the CSSF has a job to do and it is looking like it has failed.  Even if the different hats on the same person confuse them, this is no excuse.
When a Justice Minister IGNORES serious problems in the administration of justice and an insolvency scandal damaging Luxembourg, but has the time to change a MULE into a COCK on a CHURCH STEEPLE, then questions must be asked.
It looks as if the CSSF has failed Luxembourg and failed Europe and let us hope Francois Bildgen will PROTECT EUROPE from the sort of abuse that is stemming from Luxembourg's negligence and abuse of European citizens.
We all wish the new government all the COURAGE that we, the abused pensioners have.
There can be no greater courage than that which is needed to fight the sort of abuse we are victims of and if they have the sort of courage we pensioners have,  then they will succeed with the HELP of the courageous young people of Luxembourg to REFLOAT THE SHIP and fly the Luxembourg flag high and proud once again!
By the way, If anyone knows Robert Biever, please tell him that Yvette Hamilius had another fine or damages according to code civil 700,  in Paris when she LOST another appeal she challenged and if he wants to see all  the files showing the clear  evidence of fraud and false accounting which she might be shy of showing, then please contact us and we will be happy to provide them as this would  surely make things much simpler and less costly to the people of Luxembourg, the taxpayer and to the European pensioners?
BON COURAGE nouvelle Luxembourg!  MUCHA SUERTE!
Viel Glück und eine glückliche Hand, neues Luxemburg"
______________________________________________
INFLICTION OF EMOTIONAL DISTRESS THROUGH NEGLIGENCE or
Breach of duty of care – RES IPSA LOQUITOR (it Speaks for itself)
The Bankruptcy Process and the Trustee
There tend to be common threads in bankruptcies that result from Corporate fraud. In many cases, the fraud consists of inflated earnings or Inflated asset valuations, or hidden debt that gives the public a misleading picture of a company's financial condition.
This false impression of a company's health often makes it
easier for the company to obtain financing, which, given its actual condition, it is unlikely to be able to repay and could lead to bankruptcy.
When a fraud becomes evident, or complaints are made of suspected fraud an insolvency administration is obliged to expose evidence of manipulated accounts or all evidence showing illegality having occurred before the bankruptcy during the preceding 6 months 'suspect' period, prior to a declaration of bankruptcy during which all transactions must be carefully examined by the administrator.
Failure to do so would be considered a breach of duty and failure to report manipulation of accounting or any other suspected illegality would be considered negligence of duty or tort.
RES IPSA LOQUITOR
Torts may be categorised by negligent and intentional torts.
The standard action in tort is negligence. The tort of negligence provides a cause of action leading to damages, including those of economic interests, property, and also intangible economic interests or noneconomic interests such as the tort of INFLICTION OF EMOTIONAL DISTRESS THROUGH NEGLIGENCE and BREACH OF DUTY.
Negligence
Negligence is a tort, arising from the breach of the DUTY OF CARE owed by one person to another.
Determining the liability for negligence:
• The plaintiff is owed a duty of care through a special relationship (e.g. doctor-patient) or some other principle
• There would be a dereliction or breach of that duty of care due in that special relationship
• The negligent party would have directly caused the injury i.e. (but for the negligent actions or inactions, the plaintiff would not have suffered an injury)
• The plaintiff suffers damage as a result of that breach
• The damage is not too remote to show that the breach caused the damage.
_________________________________
MAY 2013
Here is a copy of the letter sent to the President of the Chamber of Deputies, Luxembourg last week by Serge Wilme, a deputy, asking for investigation into the Landsbanki Equity Release Scandal. First in French and then followed with our translation.
Monsieur Laurent Mosar
Président de la Chambre des Députés
Luxembourg
Luxembourg, le 13 mai 2013
Monsieur le Président,
Par la présente, j'ai l'honneur de vous informer que, conformément à l'article 80 duRèglement de la Chambre des Députés, je souhaiterais poser une série de questions à Madame la Ministre de la Justice concernant des enquêtes judicaires en cours à l'étranger contre les pratiques d'anciennes filiales luxembourgeoises de banques islandaises.
Selon la presse internationale, l'office du procureur de la République d'Islande a lancé fin avril une poursuite pénale contre des anciens dirigeants des banques islandaises parmi ceuxci, certains ont exercé des mandats de gestion dans des filiales au Luxembourg. Bien plus, il semblerait qu'une part significative des incriminations pénales formulées par les autorités judiciaires islandaises concernerait également les relations entre les maisons mères et leurs anciennes filiales luxembourgeoises.
S'y ajoute que la filiale luxembourgeoise de la société Landsbanki a été mise en examen par un juge français, il y a quelques mois à Paris. Et dans ce dossier, des décisions de justice coulées en force de chose jugée et confortées par la Cour de Cassation de France, ont condamné la banque luxembourgeoise en liquidation au payement de 50 millions d'euros de caution pendant l'instruction judiciaire.
Récemment enfin, plusieurs dizaines de personnes ont décidé de confier à la justice de notre pays le soin d'enquêter sur la pratique douteuse de « l'equity release scheme », estimant être victimes d'une escroquerie.
En l'état de développement de cette affaire et dans un contexte où il importe de préserver, voire de renforcer la crédibilité et l'image de marque de la place financière luxembourgeoise, je souhaiterais poser les questions suivantes à Madame la Ministre de la Justice:
 Est-ce que des enquêtes concernant les pratiques des banques islandaises et de leurs filiales lorsqu'elles étaient actives sur notre territoire sont en cours ou ont été réalisées?
 Dans cette deuxième hypothèse, quelles sont les conclusions de ces enquêtes ?
Dans quelle mesure notre pays, coopère avec les autorités judiciaires en charge de ces divers dossiers au sein de l'Union européenne?
Je vous prie d'agréer, Monsieur le Président, l'expression de ma plus parfaite considération. Serge Wilmes, Député
OUR TRANSLATION:
Mister President,
I am proud to inform you that, rightly as the article 80 of the rules of Chamber of Deputies, I should ask some questions to Madam the Ministry of Justice, about current judicial enquiries abroad against practices of established subsidiaries in Luxembourg of Icelandic Bank branches.
As reported in international newspapers, the desk of the prosecutor of Iceland has taken at the end of April a penal action against leaders of Icelandic banks, some of them having exercised money orders in subsidiaries in Luxembourg.
More than that, it would seem that a large part of the penal incriminations observed by the Icelandic judicial authorities would concern also relations with between the holding and their established abroad subsidiaries of Luxembourg.
It is added that the Luxemburg subsidiary of the company Landsbanki has been indicted by a French judge a few months ago in Paris. In that case, justice decisions in force of the res judicata and confirmed by the Court of Cassation in France have instructed the Luxemburg bank in liquidation to pay 50 millions euros as pledge during the justice enquiry.
At least recently several tens of people have decided to ask to the judge of our country to send enquiry of "l'equity release scheme", thinking to be victim of fraud.
In the actual state of development of that affair and in time where it is important to preserve credibility and branding of the financial market of Luxemburg, I should ask the following questions to Madam the Ministry of Justice:
are enquiries pending or completed about the activities of Icelandic banks and their subsidiaries when they were in activity in our country?
in this second case, what are the conclusions of those enquiries?
to what extent, our country collaborates with justice authorities in charge of those cases in the EU?
Yours sincerely.
Serge Wilkes
Deputy
TAKEN FROM OUR FACE BOOK SITE:
WHY IS LUXEMBOURG HIDING SO LOW AND STAYING ON THE SHY SIDE OF A PROPER CRIMINAL INVESTIGATION INTO THE ROLE LUXEMBOURG HAS PLAYED IN ALLEGED COVER-UP OF CRIME?
The LANDSBANKI SCANDAL CAN NO LONGER BE IGNORED.
It doesn't look as if Luxembourg is up to speed on a scandal that even in 2009 was said to be what the investigators were already thinking would be another 'ENRON' or 'Madoff' scandal. (see D.T. article below, of allegations that go back 4 years)
HERE ARE SOME OF THE QUESTIONS VICTIMS WANT ASKED ON THE SITE AND ON FACEBOOK. WE NEED ANSWERS.
1. Has the Landsbanki Insolvency administration Scandal not put Luxembourg in the International spotlight as it failed to see who was a DEBTOR and who was in fact a CREDITOR manipulated by false accounting into the claws of an over-eager administrator?
2. Why is the administrator of LANDSBANKI and the JUDICIAL SUPERVISOR continuing to turn their backs on any investigations into the allegations of serious fraud running into the POST-BANKRUPTCY and alleged DELAYED INSOLVENCY DECLARATION?
3a. Why is the ADMINISTRATOR attacking the VICTIMS' LAWYERS for stating opinions voiced across the world for years?
3b. Does this help the 'International Failure of Landsbanki Insolvency' which is in the spotlight to get further on the world stage of Winding-up Failures?
4. Why is there such vindictiveness towards those who are shocked to see how low Luxembourg stoops with ex-clients of a failed, reckless Luxembourg Bank?
N.B. We unanimously feel we should be treated with RESPECT and not as CRIMINALS for these important years in our lives.
5. WHY ARE HUNDREDS OF PENSIONERS BEING TREATED WITH SUCH ARROGANCE AND CALLOUSNESS BY 'TINY LUXEMBOURG'?
6. Could it be that 'TINY LUXEMBOURG' is SHY of looking into it's star role in the scandal?
Could this be the reason the hundreds of pensioners have been treated so badly for all these years whilst Luxembourg pretended not to see, not to hear in order not to investigate?
7. Do the 'murky geysers' need the cover of 'TINY' Luxembourg?
8. How can a scandal of this magnitude be simply ignored by Luxembourg whilst Iceland is so readily blamed?
All other questions must be in COMMENTS or on the site.
This is an open debate on an open Group Facebook.
For those who do not Log In, feel free to email questions for Facebook or our site and we will put them in for you.
NINA FOSTER THEN ASKED
Of course these are some of the questions that HAVE to be answered. In the history of administration there cannot have been a more blatant cover up from the highest level.
The question I would like answered is "once this is finally investigated and the truth which is there for all to see becomes obvious what will happen to those that refused to investigate this from the beginning ?"
Yes that's right I mean of course the Administrator and those colluding with her.
IF IT WASN'T SO SERIOUS IT WOULD BE FUNNY
It arrived in April 2013, the registered letter from Luxembourg.What new surprise would it contain.
Well I can tell you that true to form it contained what can only be described as the point at which fantasy meets usurer. We all know about loan sharks, well this lot takes the biscuit. In our particular case our original draw down figure has escalated from just over 200,000 Euro to almost 640,000 Euro. This at a time when interest rates in Europe are just about as low as they have ever been in my lifetime and when the Administrator of Landsbanki is not even paying any interest to her creditors.
I know for certain that over the last few days there have been many victims, like me, who have received this "Fantasy Letter" but I worry that, unlike me, it could be the straw that breaks the camels back for them.
This letter that most of us will have received is extremely intimidating, not to say misleading. I do not believe that the Adminstrator can justify these ficticious figures, after all she has not included anything to show how she has arrived at the userous sums.
For her part I would have thought that sending out this letter at a time when there are several court proceedings under way against Landsbanki and all that stands for will have been extremely mis-timed on her part. Does it not prove  to the courts that we as victims are the subject of a long and exhausting campaign of terror from Luxembourg and the administration of Landsbanki.
For those that have received this letter I would say keep strong, we are all fighting this injustice together and I strongly believe that common sense will prevail against this evil, perhaps sooner than we think.
_______________________________________________________________
Can I suggest that you all read the latest blog posted by No2Fraud in the members area. It makes an interesting read illustrating just how Landsbanki management and sales staff manipulated and pre dated documents, followed up by the lawyers representing the administrators doing exactly the same. We assume it is the lawyers but perhaps they are just working with false information fed to them.
All this helps to build up the clear picture that fraud has taken place and is continuing to do so. Give them enough rope etc.  The clock is ticking.
___________________________________________________________
Lifted from "The Slog" an article by John Ward 22/03/2013
Spiegel is reporting in its early online editions that a compromise has been reached between the Troika and Cyprus whereby small depositors are let off a haircut, but the big accounts will have 20% of their funds confiscated levied. Cyprus has been suitably neutered. And Putin's enemies have been punished. Somehow it feels like the jigsaw is rapidly falling into place. But behind the spin is revealed a colossal act of bullying hypocrisy by Berlin and the Eurogroup.
This is what Wolfgang Schäuble told the world ten days ago:
"Cyprus lives off a banking sector with low taxes and lax regulation that is completely out of whack. As a result, Cyprus is insolvent and no one outside of Cyprus is responsible for that…We've taken measures in all countries to protect ourselves against contagion effects."
The eurozone is actually entirely responsible for it, as without having their heads shaved by Draghi over Greek bonds, the Cyprus banking system would be just fine.
This is what Jean-Claude Juncker of Luxembourg, head of the Eurogoup, said in January this year about bank debt:
"The euro zone must use its rescue fund to inject money into banks with past debts. I think there must be some degree of retroactivity in the mechanism, otherwise it will lose most of its sense."
Both men have since said that, at three times the GDP, Cypriot banking has an unbalanced share of the economy there. Both have accused Cyrpus of money maundering and lax controls. They may be right: but let's see how their record on this holds up.
Recent evaluation reports from the global watchdog FATF (Financial Action Task Force) that assesses money-laundering for all 17 eurozone countries shows that Germany is completely non-compliant in 5 FATF areas, ranking third from last at 14th. The FATF report on Germany says "substantial proceeds of crime are generated in Germany, estimated to be EUR 40 to EUR 60 billion, inclusive of tax evasion, annually."
Cyprus however is completely compliant in all 12 areas and ranks 7th.
The FATF report continues:
"Cyprus also has the toughest regime in the EU for identification of beneficial ownership, with the obligation to identify ownership kicking in at 10%, instead of the obligation 25% threshold provided for in the 3rd EU anti-money-laundering directive".
As for being 'out of whack', Jean-Claude Juncker's home system runs at twenty-four times Luxembourg's GDP.
You will also note that there has been no question here of ESM funds alone being used to achieve a Cypriot bailout at 10% of Greece's and – to date indirectly – 7% of the money quietly poured into the Spanish banking system by The Invisible Man, Mario Draghi. Juncker 'justified' this by saying of the size of Cypriot bank debt last Wednesday,
"I have grave concerns that this will lead to a loss of confidence, not just from the banks, but also from the people."
What, a €230bn Greek bailout (and counting) is OK, but a €17bn one for Nicosia isn't? But because this is a particularly dangerous situation, er, we'll f**k around for ten days and then arrive at where we should've started. Well that makes sense then. What we'll do is steal money from those nasty black marketeers. Just not German or French ones. Take a look at the biggest banks in Luxembourg:
'In terms of total assets, the five largest banks in 2010 were, in decreasing order, Deutschebank Luxembourg (€87.235 billion), Société Générale Bank & Trust (€42.162 billion), BNP Paribas (€39.347), Banque et Caisse d'epargne de l'etat, Luxembourg(€38.019 billion) and Credit Agricole Bank Luxembourg (€34.775 billion).'
Franco-German deposits there are in total five times larger than the State Bank of Luxembourg.
What do these banks do in such a small country?
'…..an important activity in the banking sector is private banking….Luxembourg is one of the main jurisdictions for the establishment and distribution of investment funds. As a result, the servicing of investment funds, including custodial services, central administration and also securities trading and the distribution of fund units has developed into a thriving activity for the Luxembourg banking sector…'
So no suspicion of naughtiness there then. Just a 'thriving' bank sector 24 times more important than other Luxembourg activities, such as running radio stations and heading the Eurogroup.
There is no graft or money laundering in Brussels, no embezzlement, no over-employment, no German company called Siemens to be called by a Bavarian judge, "the most corrupt company in the world", no repayments from the Bundesrepublik to Greece for corrupting Greek officials, and no evidence of Germany charging Athens for two submarines, but only ever supplying the one. Noooo, nononononono.
For we Nordeurpeanisches are squeaky clean and hard-working, we have nothing to do with black markets, tax evaders and drug barons. But while we're talking about Belgium, let's remember that 73% of everything Belgium does is related to EU administration. So there's another nicely balanced economy.
As usual, it's all bollocks, but this time with a whopping great dollop of eurocrat hypocrisy. At some point during today (probably) the Nicosian assembly will be asked to vote on the 'new' German eurogroup looting bank bailin proposal. Show this article to your MPs. If you live beyond Cyprus, show it to Cypriots. Tell your MPs to Vote NO.
Meanwhile, for Wolfie Strangelove and Geli 'Fridge Magnet' Merkel it looks like mission accomplished: a tough line to scare everyone else, and anti-Putin Russian oligarchs stung for 20% of their cash.
Putin has just seen his enemies' worth shaved rather dramatically. And in Surrey, England, major Putin opponent Boris Beresovsky lies on a slab, after death by taking a bath.
I wonder if, by any chance, these events might be connected?